Van Deadlocks - We Are Experts In Van Security
New brash tactics for van theft and crime are consistently on the rise with peel and steal being one of the latest tactics that are affecting van drivers and businesses UK wide and costing them thousands of pounds in damage and losses to repair.
Peel and steal is a new technique adopted by van thieves which consists of them applying pressure to the doors of vans using their knees before pulling, bending and prising them open from the top to gain access to the van and reveal the contents of the load area.
How to avoid Peel and Steal on your Ford Custom Van
Ford Custom Anti Peel Kits have been developed to reduce the risk of falling victim to peel and steal attacks on your van.  They are an upgrade to the standalone hook lock and when combined together, the risk of peel and steel is dramatically reduced.
The Ford Custom peel kit consists of an anti-peel plate and armoured bracket that is fitted to the front edge of your van's barn door which reinforces the inside edge of the door to help prevent the door from being bent and peeled down.
The upper part of the bracket prevents the door from being bent down and the lower to stop the door from being bent up. The design of the bracket substantially increases the durability of your van's door whilst a hook lock provides additional security.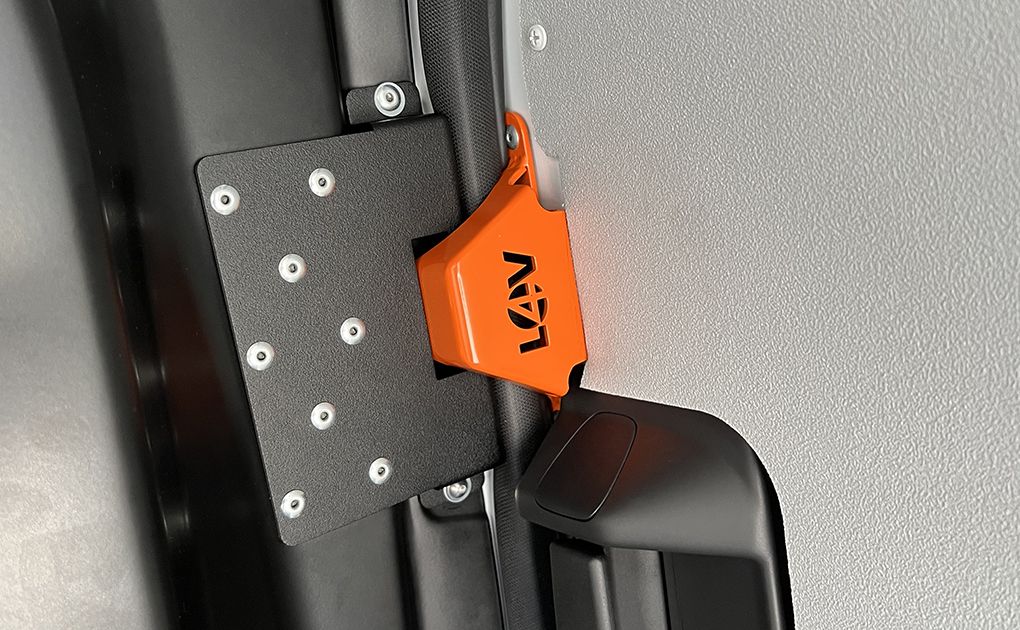 Key Features of Ford Custom Anti Peel Kits
Designed and manufactured by leading lock manufacturer Locks 4 Vans
Manufactured from stainless steel and available in a black coated black finish
Reduces the chance of door peeling through it's the reinforced plate on the inside edge of the door.
Offered in both high and low positions
Pre-drilled holes for a professional and tidy installation process
Van specific
A van is broken into every 23 minutes.* Get protected today with Van Deadlock Solutions!
Choose your van make & model, get in touch & let us help you protect your valuables!
Stay Protected with a Ford Custom Anti Peel Kit
Free Anti Peel Kit and Lock Fitting
Van Deadlock Solutions provide free fitting and installation with all Ford Custom anti-peel kits and hook locks purchased.  One of our expert fitters will come to install your kit at a time and place suitable for you, so give us a call to book in today!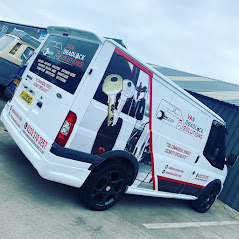 Van Deadlock Solutions provide a wide range of Van Security products and locks for individual vans and fleets.  For a quotation contact us below or give us a call on 0333 370 3257