Van Deadlock Solutions - We Are Experts In Van Security
Get improved security for your commercial vehicle with our high-quality van slam locks. Fast, self-locking and affordable - a small investment for the security of your business.
A van slam lock is exactly what the name suggests..... Once your vehicle door has slam shut it will automatically lock.
It is primarily designed for purposes such as multi-drop deliveries, couriers, and any operations where a driver may be in and out the loading area of their van throughout the day and requires control over the security of their goods.
Having a slam lock fitted exceeds standard van security as it resolves the problem of ever forgetting to lock your van again which would have previously left you open to opportunist theft.
They are a popular upgrade for nearly every van manufacturer in the UK including Ford, Vauxhall, Peugeot, Citroen and many more – find your van here.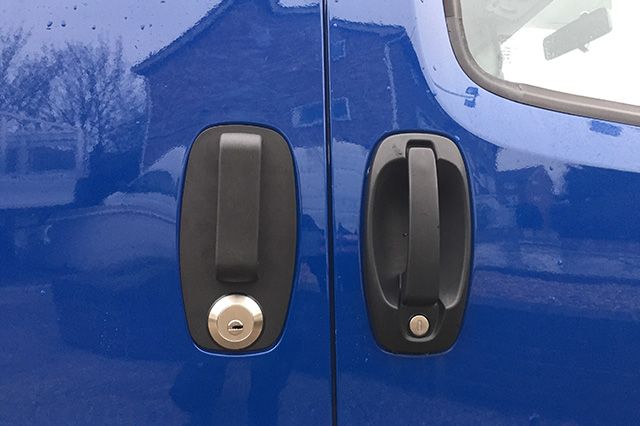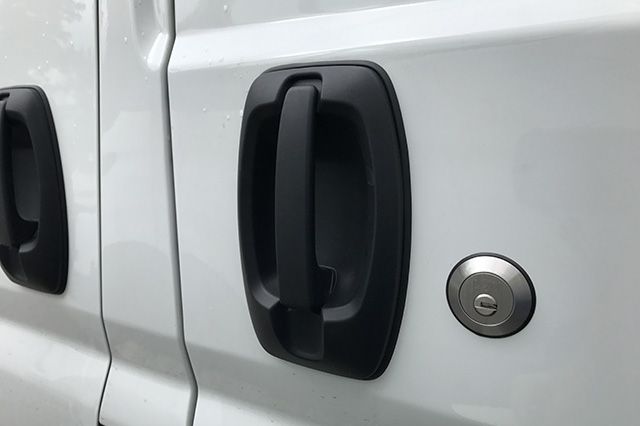 Why Install A Van Slam Lock?
In simple terms - for added security to prevent opportunist theft.
One of the main elements that contribute to vehicle theft is human error by doors being left open.  Factory fitted central locking systems unlock all van locks at the same time, including the load area.  These will also remain unlocked until the central locking is reapplied manually, leaving the contents of your van vulnerable.  Installing a slam lock removes this vulnerability.
Van slam locks also contribute to lower insurance premiums in most cases.  Van insurance companies work out your costs based on risk.  The bigger the risk that your van will be exposed to theft opportunities, the higher your insurance premiums will most likely be.
How do Van Slam Locks Work?
Installing a slam lock for additional security provides an additional locking point to your van with a dual benefit. It not only acts as a visual deterrent with a pleasing appearance but also physical security.
Van Slam locks work by de-activating a van's factory-fitted door handle and installing an additional surface-mounted lock to the van door.  Although the original handle stays in place on the door it will no longer function, only working if the new slam lock key is used in the new lock.
The new automatic locking mechanism upon the door closing safeguards against the driver forgetting to lock the door, providing maximum security. A slam lock will also only open the door you wish to open, unlike factory-fitted locks which reopen your whole vehicle leaving of areas of your vehicle vulnerable.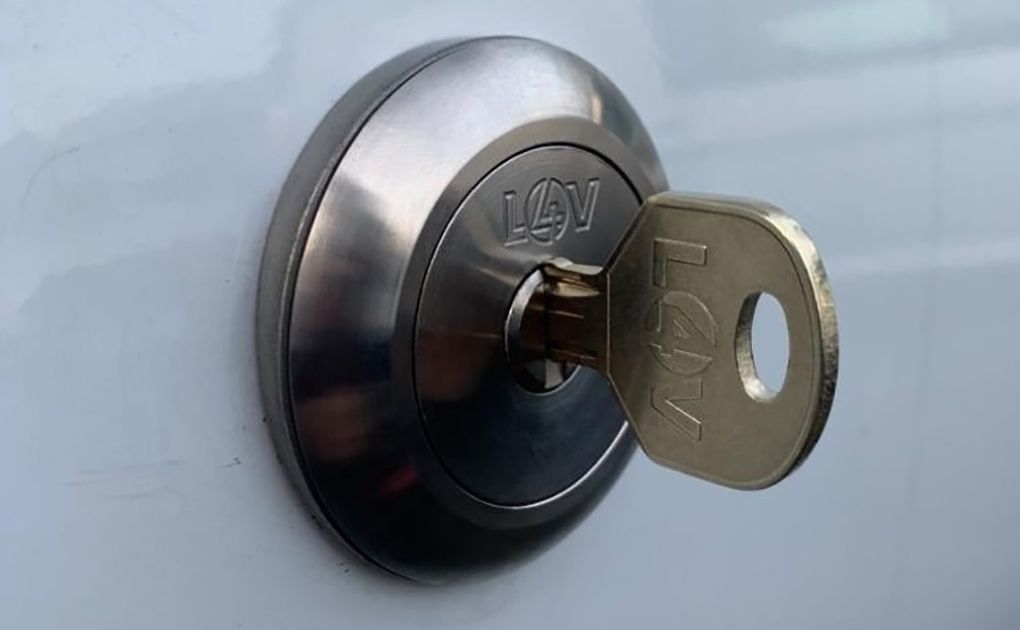 Since 2016 *over 43,000 vans were stolen, that's an average of 30 vans per day with a further *117,000 vans broken into over the same period.
Choose your van make & model, get in touch & let us help you protect your valuables!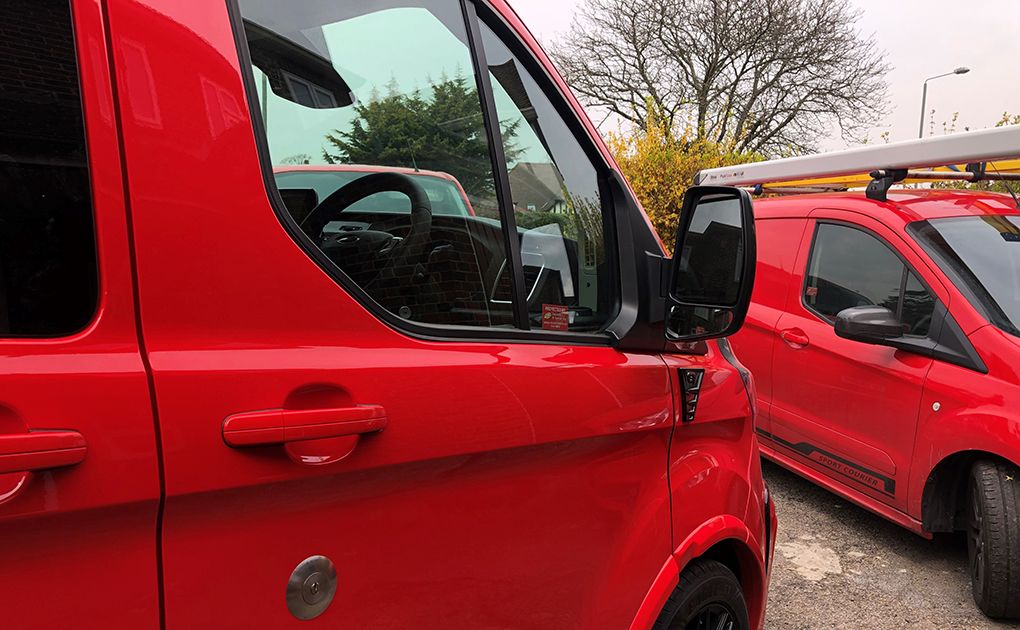 We only use the best quality locks using locks 4 vans - the largest manufacturer of vehicle locks.
Features include:
Vehicle door specific
High visual deterrence whilst maintaining an aesthetic appearance
Suitable for electric and hybrid variants
Automatic locking
Direct release
Plated in highly durable satin nickel to maintain a long-lasting finish
Internal exit mechanism to comply with health and safety at work legislation
Supplied with additional keys.
Straight forward installation
Thatcham accredited
Mobile Fitting for Maximum Security
Van Deadlock Solutions will come to your home or place of work to fit your slam lock at a convenient time and place. We regularly fit van slam locks for delivery drivers, couriers, tradesmen, and various other industries that rely on the safety of their commercial van.
One of our trained professional team will fit your chosen products quickly and efficiently, fully demonstrating how they operate to lock and unlock.
Contact us here for a free quote or call on 0333 370 3257 for expert product advice.