Van Deadlocks - We Are Experts In Van Security
Ensuring your van is safe and secure is more important than ever with van theft consistently on the rise.
A solution to protecting and increasing your van security is by installing hook locks for vans from Van Deadlock Solutions.
Being van-specific, our hook locks for vans are a very popular upgrade for every van manufacturer in the UK, installed by our experienced and trained fitters for added security to standard, electric and hybrid vans.  Choose your van model here.  
How Do Hook Locks for Vans work?
Hook locks for vans are a mechanical form of deadlock which operate independently from your van's original manufacturers locking system. They are fitted to your van door and connecting panel and work in the same way as straight deadlocks but, with a hook style bolt that is thrown and hooks into a receiving bracket as opposed to a bolt, offering next-level security.
Hook locks for vans operate by being opened by a separate external key to your normal locking system which thieves do not often realise, creating an additional secure locking point to the vehicle door. These additional locking points are then fitted in multiple tactical positions on your van to make it as difficult as possible to break into your van including the rear and side doors. The appearance of the hook lock cylinder also acts as a visual deterrent on your van.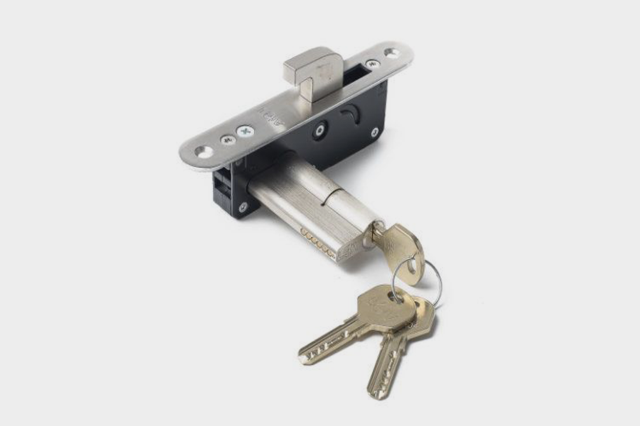 Features of Our Hook Locks for Vans
We are proud to be registered with the UK's leading and trusted lock manufacturer 'Locks 4 Vans' to offer the most high-quality and recognised lock name on the market.  Our locks 4 vans hook locks for vans are designed and manufactured to meet the demanding requirements of commercial vehicle security.
Other hook locks for vans features include:
Compact in size to enable various fitting positions
60% less metal is removed from the structural part of the door during installation in comparison to other standard hook lock cases.
Van specific for optimum protection and fit
Cylinders, houses, and plugs are plated in highly durable satin nickel for long-lasting appearance and performance (other trims also available)
Additional keys available
A van is broken into every 23 minutes.* Get protected today with Van Deadlock Solutions!
Choose your van make & model, get in touch & let us help you protect your valuables!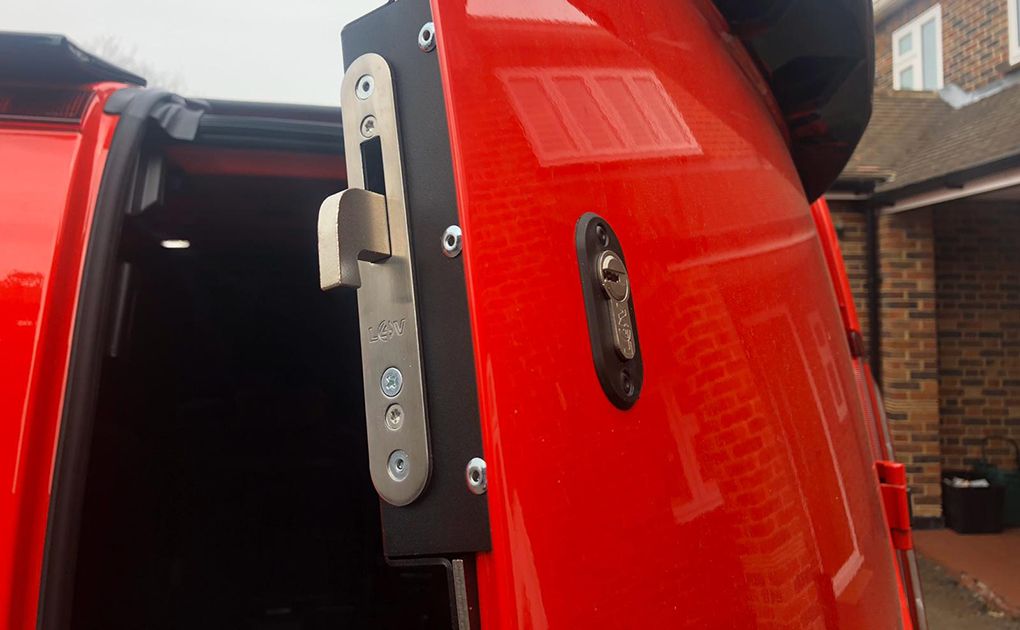 Free Mobile Installation of Van Hock Locks
If you struggle to take time out of your working day or still require your van for work, do not worry! With our free mobile lock installation, we will come to you at a time and place convenient to you to fit your hook locks.  One of our trained professional team will fit your lock quickly and efficiently, fully demonstrating how they lock and unlock and answering any questions you may have.
For more information regarding our hook locks for vans or to speak to one of our experts call us on 0333 370 3257 or to book a hook lock fitting here.