The problem of theft from vans has never been so great and with another brash technique that has been adopted by van thieves which requires no tools and enables them to open a van door similar to the technique of peeling a banana, additional van security is needed more than ever!
Peel and steal otherwise known as peeling is a style of van crime that is becoming increasingly common and costing van owners and businesses with fleets thousands of pounds in damage and to replacement their stolen belongings.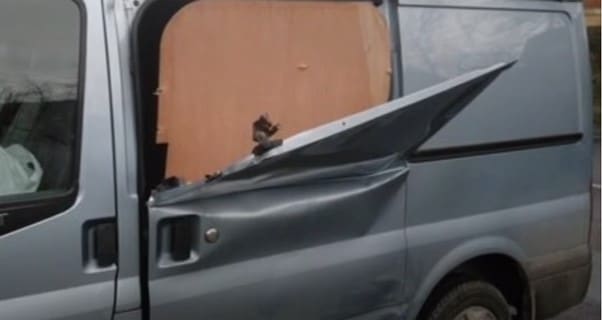 The technique sees thieves swiping tools and other belongings in seconds just by applying pressure on van doors using their knees before pulling and prising them open from the top using their bodyweight and revealing the contents of the load area.  It is as simple as that and before you know it you are left with an empty van and damaged doors that will cost you a hefty price to replace alongside the loss of earnings due to downtime whilst your van is getting fixed.
Several modern vans are constructed as light as possible to maximize payload, and that has resulted in thin, weak panels, particularly those on the doors, making this a popular technique. This method even lets the back or side doors to be peeled down even when they are locked.  This seems to be a problem especially with Ford Transit vans.
How Can The 'Peel and Steal' Technique Be Prevented?
Here at Van Deadlock Solutions, our priority is to provide the highest standard of van security to protect you and your van at all times. This is why we keep up with the latest products on the market and now stock the latest anti-peel kits which have been developed to reduce the risk of common 'peel and steal' attacks.
Just released from Locks 4 Vans, the anti-peel kit has been developed as an upgrade to the standalone hook lock and when combined together, the risk of door peeling can be dramatically reduced.
How Does An Anti-Peel Kit Work
Designed to reduce door peeling, this theft solution is fitted to the front edge of the vehicle's sideload / barn door by one of our expert fitters.  The anti-peel plate and armoured bracket reinforces the inside edge of the door to help prevent the door from being bent and peeled down substantially increasing the durability of your van's doors whilst the hook lock provides added security.
We recommend using this product in conjunction with a hook Lock in the high position of the rear end of the same side load door.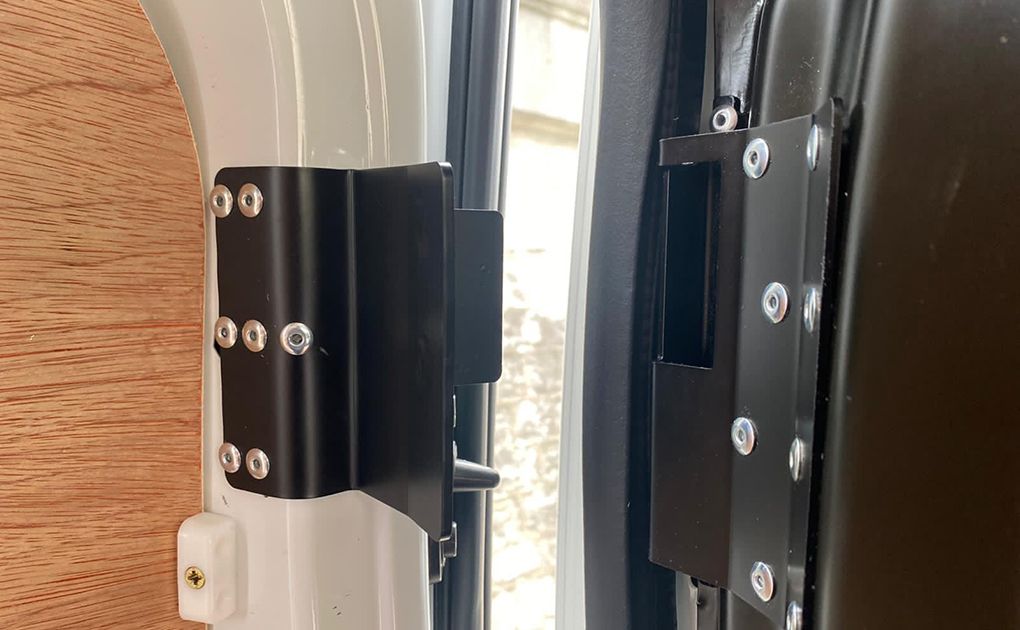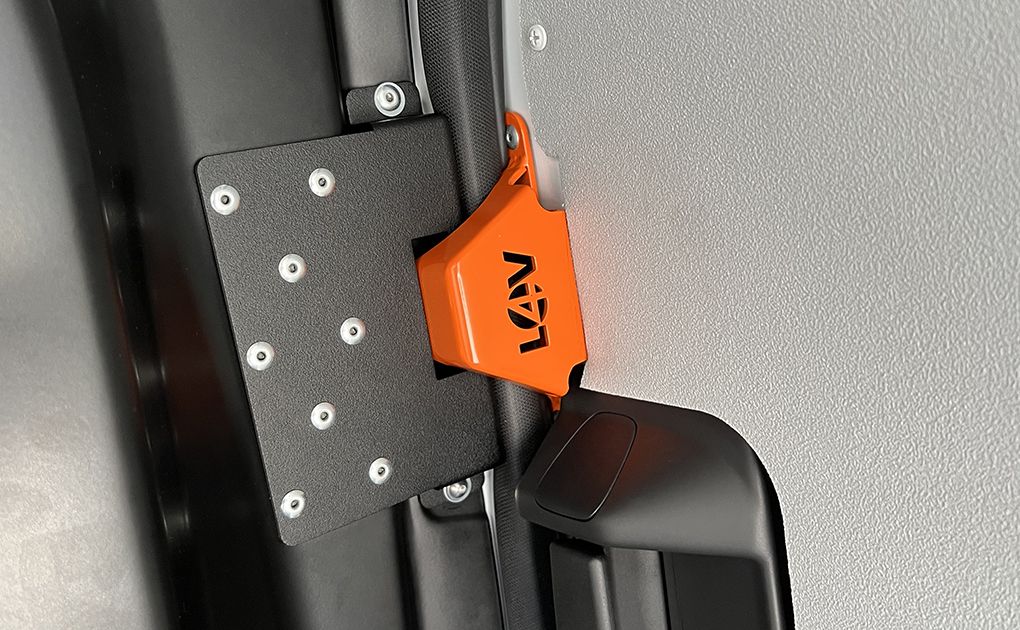 Features of Our Anti-Peel Kit
Designed and manufactured by leading lock manufacturer Locks 4 Vans
Manufactured from stainless stell and available in a black coated black finish
Reduces chance of door peeling through it's the reinforced plate on the inside edge of the door.
Available for both the N/S and O/S sliding door
Pre-drilled holes for a professional and tidy installation process
Suitable for electric and Hybrid variants
Benefits of An Anti-Peel Kit
Added security to protect your van and its belongings
Help mitigate challenges faced by fleet managers relating to the process of replacing damaged doors.
Reduces downtime for fleets when replacing door panels
Helps avoid incurring expensive costs
For more information or a quotation for an anti-peel kit on your van contact us today on 0333 370 3257 or drop us an email at info@vehicletracksolutions.co.uk