Van Slam Locks - We Are Experts In Van Security
Looking for additional security for your commercial vehicle? If you use your van for deliveries and multi drops or any other type of operation where the driver is regularly in and out of the loading area throughout the day, then opting for a slam lock installation is a must!  Click here to see if your van is compatible.
Why would a slam lock installation be beneficial for me?
Van slam locks are beneficial for all commercial vehicles that are more prone to opportunist theft from van doors being left open or because its original manufacturer's locking system unlocks all doors at the same time.
If your van loading area is regularly opened, locking it can take as long as dropping off the delivery itself which is why vans are often left to chance unlocked but with a slam lock installation, this issue is resolved as slam locks are designed to automatically lock the door of your van when shut behind them.  No more struggling with keys when you have your hands full of deliveries to lock it, just push the door shut behind you and you're done! Your van and its contents are protected.
What is involved in your slam lock installation?
Here at Van Deadlock Solutions our slam lock installation is carried out by one of our experienced professional installers.  We will arrange an installation time convenient for you and with our mobile fitting service we can carry out the installation anywhere at a place suitable for you whether it is at home, work or when you are on the road.
We will install the slam lock independently to the original locking system and with van model and door specific fixings and brackets, the installation is totally secure and bespoke.
The slam lock installation involves by deactivating the van's factory fitted door handle and installing an additional surface-mounted lock to the van door.  Although the original handle stays in place on the door, it will no longer function, only working if the new slam lock key is used in the new lock.
One of our trained professional team will install your lock quickly and efficiently, fully demonstrating how they operate to lock and unlock.
A van is broken into every 23 minutes.* Get protected today with Van Deadlock Solutions!
Choose your van make & model, get in touch & let us help you protect your valuables!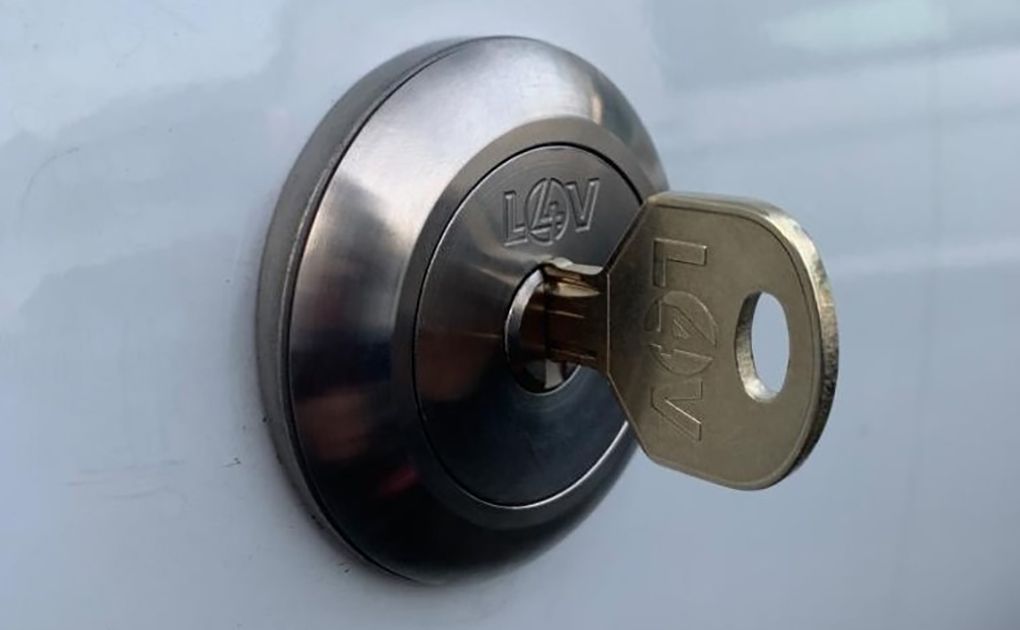 Advantages of a Slam Lock Installation
Added security to prevent opportunist theft
Visual deterrent
Prevents you from leaving your van unlocked ever again
Contributes to lower insurance premiums
Suitable for all types of vans: stand, electric and hybrid
Quick and easy installation
For more information or to book a slam lock installation, give us a call today on 0333 370 3257 or contact us here.