Free nationwide installation
Van Deadlocks - We Are Experts In Van Security
Van Deadlocks Fitted Birmingham
Van deadlocks Birmingham were carefully designed to meet the increasing demands of commercial van security by protecting valuable equipment on the interior and stopping common theft tactics used to steal the van.
Van deadlocks are an aftermarket Mechanical deadlock - that works fully independent from the internal locking system. They are a high deterrent additional security measure to your standard factory fitted van locks.  It is installed to the van door and connecting body panel – that when locked activated a secure deadbolt across the door. The straight bolt is 20mm-50mm and is operated by a high-security external key given to the driver on installation.
They are a popular upgrade available for nearly every van manufacturer in the UK including Ford, Vauxhall, Peugeot, Citroen and many more – find your van here.
Van Deadlock Solutions offer inclusive mobile fitting across Birmingham, so will come to your home or place of work to fit your deadlock at a convenient time and place. Our experienced team install van deadlocks for delivery drivers, couriers, tradesmen, and various other industries that rely on the safety of their commercial van. We have experienced, friendly, and professional fitters to ensure your chosen products quickly and efficiently, fully demonstrating how they operate to lock and unlock.
For the ultimate van security, we recommend a combination of our locking and shielding products to ensure your valuables and van are kept safe and secure.
A van is broken into every 23 minutes.* Get protected today with Van Deadlock Solutions!
Choose your van make & model, get in touch & let us help you protect your valuables!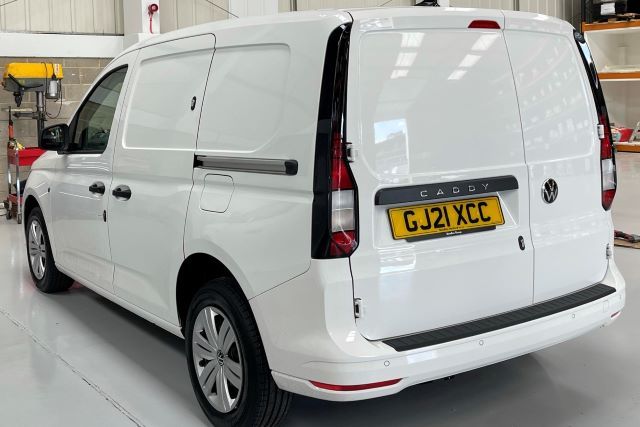 Advantages of Van Deadlocks
By installing a van deadlock, it gives you an additional locking point to the Van with a dual benefit. It not only acts as a visual deterrent but also physical security in the deadbolt in the best possible location on the van. Most thieves target a van with easy access – and a van deadlock installation will put them off targeting your van as it presents too much of a challenge.
Where Can a Deadlock Be Installed on My Van?
Driver Door
Passenger Door
Near and offside door
Rear - Barn doors
Rear - Tailgate doors
Contact us here for Van deadlocks Birmingham free quote or call on 0333 370 3257 for expert product advice.