Van Deadlocks - We Are Experts In Van Security
Van Deadlock Solutions are one of the most trusted names in the Midlands when it comes to experts in van security.  Offering a professional, high-quality and reliable van deadlock mobile fitting service, we are on hand to ensure your van is 100% secure.  With over 10 years of experience in vehicle security, we take pride in knowing what works best for our customers.
With van security more important than ever before due to van thefts consistently on the rise, protect your van and its belongings today by fitting a van deadlock.
We are proudly registered with the UK's number 1 lock manufacturer 'Locks 4 Vans' to guarantee only high-quality locks are used.  Acting as additional security and a visual deterrent, our range of 'Locks 4 Vans' deadlocks will keep you, your van, and your business secure and running smoothly.
Professional Van Deadlock Mobile Fitting Service
Want to get van deadlocks fitted to your van but struggle to find the time out your working day or want to avoid time off from work? Do not worry, as part of our professional service we come to you!  Wherever you are, whether at home, your office or out on a job, we can come to you at a convenient time and place, all we require is your key.
One of our trained, expert fitters will install your chosen van deadlock quickly and efficiently, fully demonstrating how they operate to lock and unlock and recommend additional measures that can be taken to further secure your van.
To check if our van deadlocks mobile fitting services your area, get in contact today with the area and postcode you require your lock to be fitted and we will do our utmost to accommodate your requirements.
Our Team of Trusted Van Deadlocks Mobile Fitters
Our team of friendly and expert van deadlock fitters pride themselves on attention to detail to ensure your van deadlocks mobile fitting is precise, tidy, and user friendly. Even after your van deadlocks mobile fitting, we are only a phone call away to answer any further questions or queries that may arise.
A van is broken into every 23 minutes.* Get protected today with Van Deadlock Solutions!
Choose your van make & model, get in touch & let us help you protect your valuables!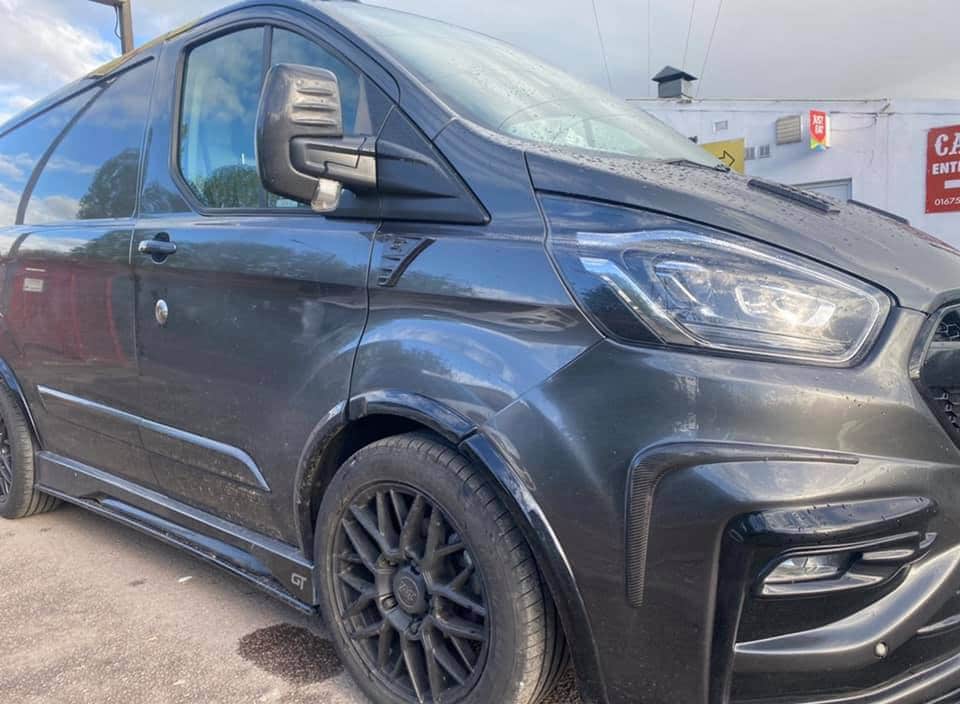 Where Can Van Deadlocks Be Fitted?
To add additional security to your van, we can install van deadlocks to the driver door, passenger door, near and offside loading doors, rear barn doors and rear tailgate doors during your van deadlocks mobile fitting.  Not 100% sure where is best to have your van deadlocks fitted?  No problem, our team of experts will happily advise and make recommendations to ensure your van is fully protected.
Van Deadlock Compatability
All our van deadlocks are van specific, just choose the make and model of your van on our 'choose your van' page to get a free quote and we do the rest!
No stressing whether you have the right lock ready for your van deadlock mobile fitting, we take care of it all.
Van Deadlock Solutions regularly fit van deadlocks for delivery drivers, couriers, tradesmen, and various other industries that rely on the safety of their commercial van.
To maximise the security of your van to protect you against theft and attacks, contact us today for a free quote or book your free van deadlock mobile fitting. We also specialise in van hook locks and van slam locks.
Contact us here for a free quote or call on 0333 370 3257 for expert product advice or to book in for your van deadlock mobile fitting.