Van Locks - We Are Experts In Van Protection
Van Slam Lock Fitting for Maximum Protection
In a time when van crime is continuously on the rise, protecting your van with additional security is more important than ever to make sure you and your business are protected. Here at Van Deadlock Solutions, we are van protection specialists providing van slam lock fitting to a wide range of van makes and models.
Van Slam Locks - What Are They?
Slam locks do exactly what their name says – they lock upon the door slamming shut. Typically, slam locks are used for multi-drop deliveries, delivery services, and instances where drivers need to stay on top of the security of their goods while being in and out of their vehicles.
The addition of a slam lock to your van provides a high level of security in that it solves the problem of forgetting to lock it again, which previously left you open to opportunistic theft.
They are a popular upgrade for nearly every van manufacturer in the UK, including Ford, Vauxhall, Peugeot, Citroen, and many more – Find your van here.
Why Choose to have a Van Slam Locked Fitted?
By choosing to have a van slam lock installed on your van you are protecting it from thieves who will target your van and usually gain easy access through the standard manufacturer locking system and general opportunist theft.
Doors being left open by means of human error are one of the main factors that contribute to vehicle theft.  The design of manufacturers' central locking systems which unlock doors all at the same time, including the loading area, contributes to the contents of your van being vulnerable until the central locking system is manually reapplied.  Choosing to have a van slam lock fitted removes this vulnerability.
Having a slam lock fitted in addition to your standard locks can also contribute to lower insurance premiums in most cases. In general, higher insurance rates are likely if your van is more exposed to theft opportunities.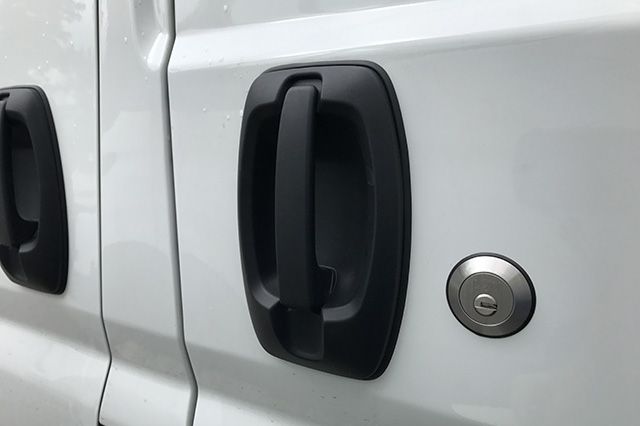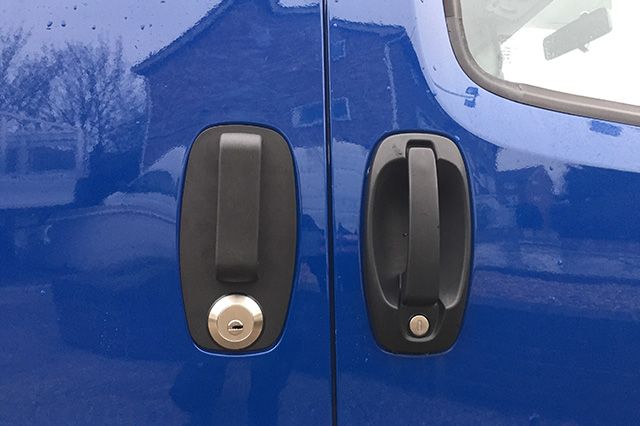 A van is broken into every 23 minutes.* Get protected today with Van Deadlock Solutions!
Choose your van make & model, get in touch & let us help you protect your valuables!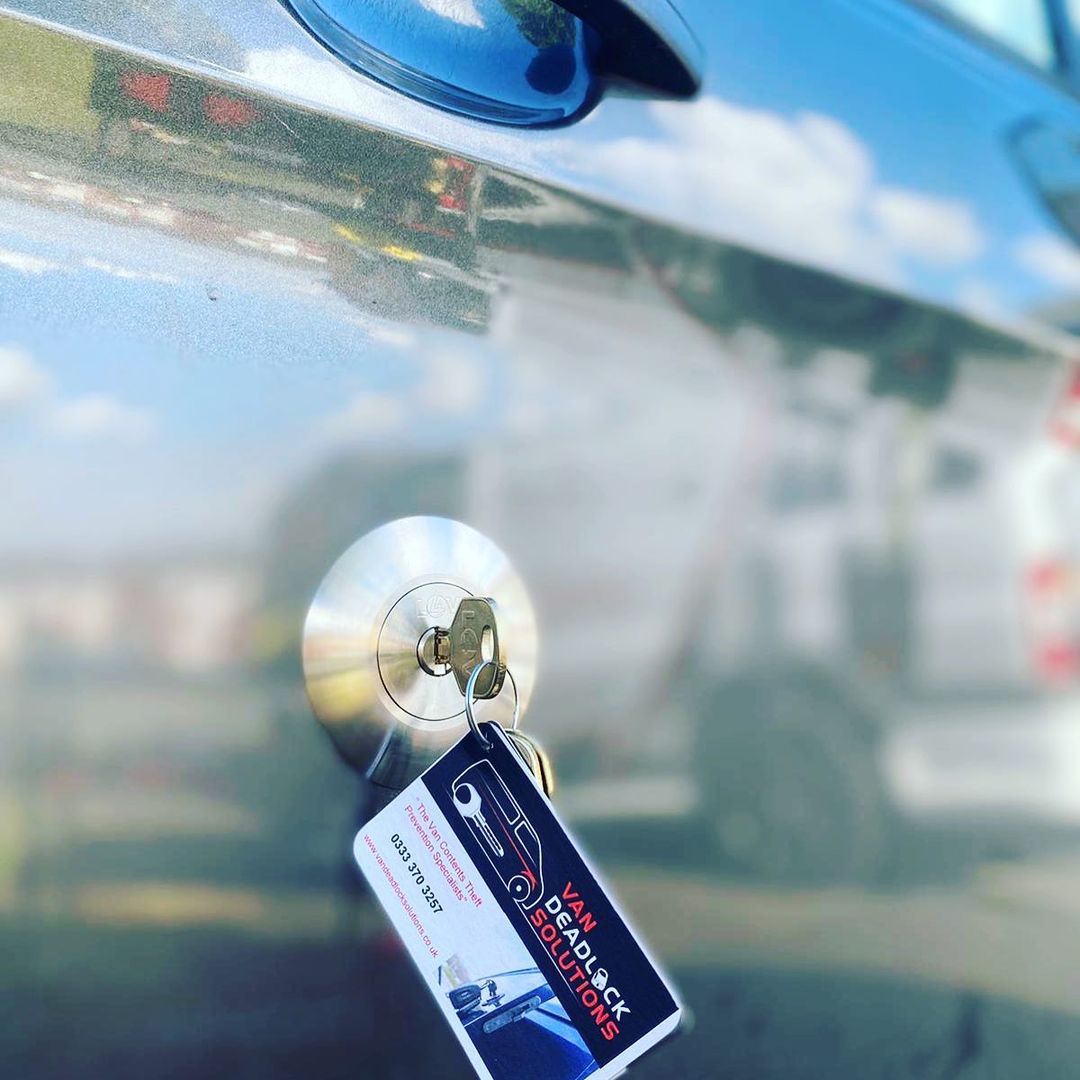 Benefits of a Van Slam Lock Fitting
We only use the best quality locks using Locks 4 Vans - the largest manufacturer of vehicle locks.
Benefits include:
Vehicle door specific
High visual deterrence whilst maintaining an aesthetic appearance
Suitable for electric and hybrid variants
Automatic locking
Direct release
Plated in highly durable satin nickel to maintain a long-lasting finish
Internal exit mechanism to comply with health and safety at work legislation
Supplied with additional keys.
Straight forward installation
Thatcham accredited
Mobile Van Slam Lock Fitting for Complete Security
Van Deadlock Solutions will come to your home or place of work at a time convenient for you to install your slam lock.  We regularly fit slam locks for delivery drivers, couriers, tradesmen, and various other industries that rely on the safety of their commercial van including van fleets.
One of our experienced and professional team will install your chosen products quickly and efficiently whilst fully demonstrating how they operate to lock and unlock should it be required.
Contact us here for a free quote or call on 0333 370 3257 for expert product advice.